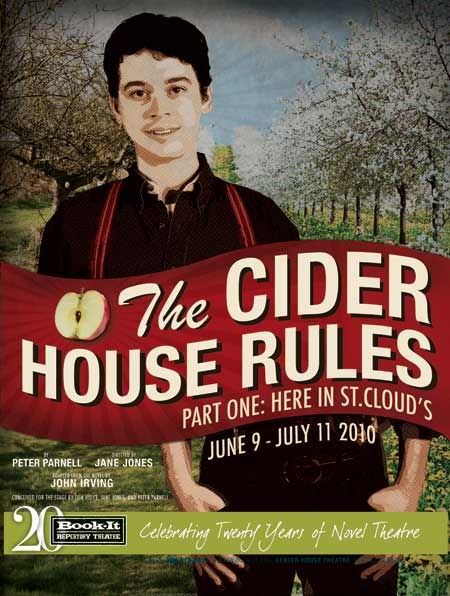 One of the three projects have going this month is done! Here's the poster I did for Seattle's
Book-It Repertory Theatre
's production of The Cider House Rules Part One: Here in St. Cloud's. It was a really different way of working for me, and it was a fun experience to use photography in a sort of collage type way. It pushed me, which I always think is a good experience to have.
In addition to the two images I'll be wrapping up in the next week or so, I'm also going to be focusing on wrapping up this damn head cold I seem to have caught.
Happy weekend friends, hope to be back with more regular posts, (and maybe even a
voice
) next week.